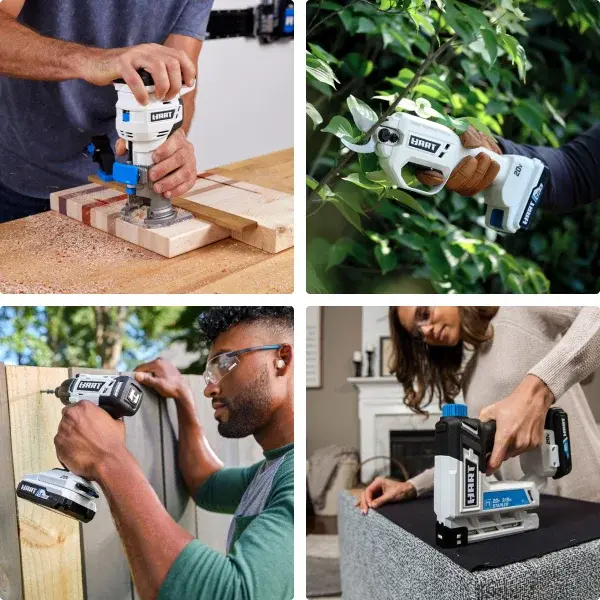 USED AND TRUSTED BY REAL PEOPLE.
Lilly Montero
" Never thought this would be one of my favorite tools!"
kianachamire
"I would highly recommend this for any tool set. It's a lot easier to pull out than a drill, and a lot less work than a basic screwdriver."
Johnathon Hilliard
"I fell in love with this handy 4V cordless screwdriver!! "
Related Content
The 4 Best Tools Under $25

Holidays with HART: The Ultimate Gift Guide for Every Budget

Holidays with HART: The 8 Best Gifts Under $25
Thank you for your purchase! Let us know what you think by posting a review. We always appreciate the feedback.
Warranty Information
All HART 20V Power Tool and Lawn & Garden products are covered by a 3-year limited warranty. All HART 40V Outdoor Tools are covered by a 5-year limited warranty. All HART 40V batteries are covered by 3-year limited warranty. Hand Tools (tape measures, hammers, pliers, etc.) are covered by a limited lifetime warranty. Click on the link below for specific warranty details.
Warranty Info
Customer Support
If you have a service-related question or have issues with a tool, visit our support site, where we will be honored to assist you.
Get Support