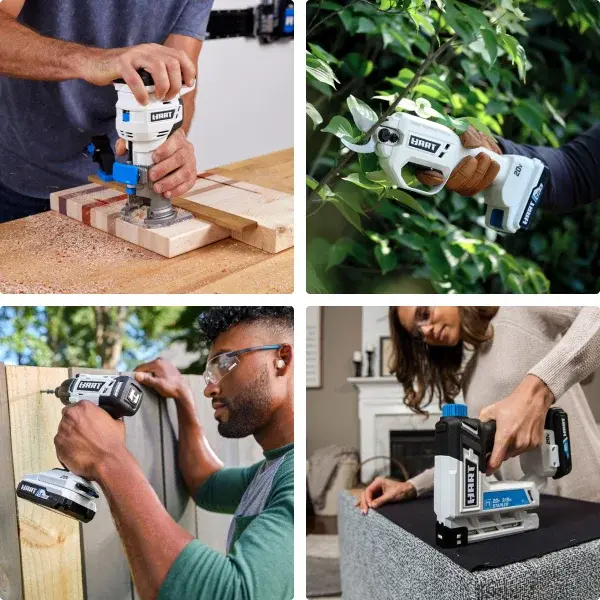 USED AND TRUSTED BY REAL PEOPLE.
Tleeee
"This charger is fast and allows me to get back to work quickly"
Travis
"Absolutely 5 stars to this great charger and another 5 stars to the HART team "
Thank you for your purchase! Let us know what you think by posting a review. We always appreciate the feedback.
What's in the box?
(1) Fast Charger
Operator's Manual
Warranty Information
All HART 20V Power Tool and Lawn & Garden products are covered by a 3-year limited warranty. All HART 40V Outdoor Tools are covered by a 5-year limited warranty. All HART 40V batteries are covered by 3-year limited warranty. Hand Tools (tape measures, hammers, pliers, etc.) are covered by a limited lifetime warranty. Click on the link below for specific warranty details.
Warranty Info
Customer Support
If you have a service-related question or have issues with a tool, visit our support site, where we will be honored to assist you.
Get Support