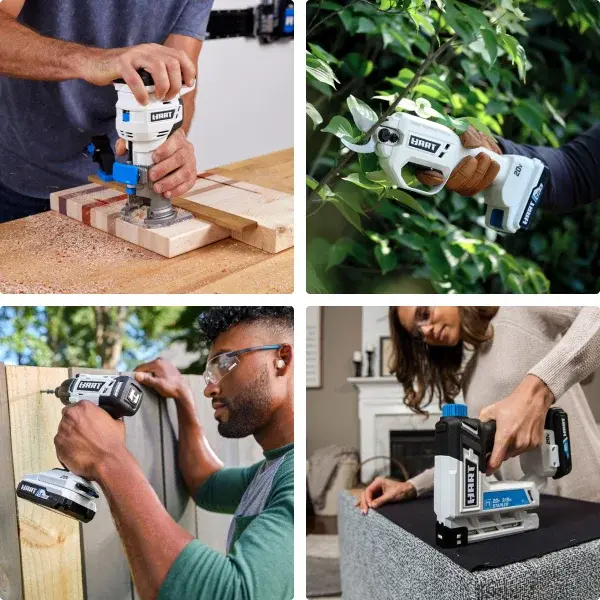 USED AND TRUSTED BY REAL PEOPLE.
TJAC2015
"This edger makes ALL the difference in making my yard look professional."
PopWheeler
"I have a large circular driveway and was able to edge it twice and it still have some charge left in the battery. Great product."
What's in the box?
40V Walk-Behind Edger Kit
Thank you for your purchase! Let us know what you think by posting a review. We always appreciate the feedback.
Details
Blade Length

8.5"

Weight

18 lbs

Blade Depth

.5"-2"

Battery

40V Lithium-Ion
Warranty Information
All HART 20V Power Tool and Lawn & Garden products are covered by a 3-year limited warranty. All HART 40V Outdoor Tools are covered by a 5-year limited warranty. All HART 40V batteries are covered by 3-year limited warranty. Hand Tools (tape measures, hammers, pliers, etc.) are covered by a limited lifetime warranty. Click on the link below for specific warranty details.
Warranty Info
Customer Support
If you have a service-related question or have issues with a tool, visit our support site, where we will be honored to assist you.
Get Support