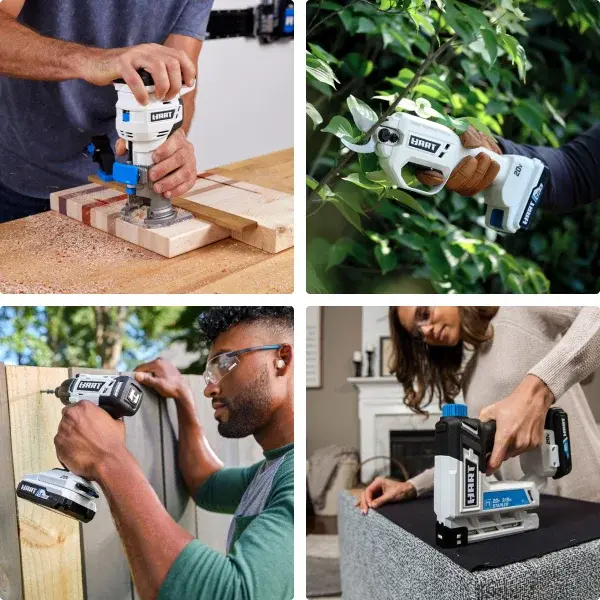 USED AND TRUSTED BY REAL PEOPLE.
Peachy
"This edger is absolutely incredible! It definitely gets the job done, and does a terrific job doing so!"
JennyJen26
" I am not good at yard work and edging has never gone right for me. This edger is not only easy to use, but super convenient, in that there is no cord that gets in the way."
Fabian
"It cut through my edges like a hot knife through butter."
Thank you for your purchase! Let us know what you think by posting a review. We always appreciate the feedback.
Details
Battery

20V Lithium-Ion

Weight

11 lbs
Warranty Information
All HART 20V Power Tool and Lawn & Garden products are covered by a 3-year limited warranty. All HART 40V Outdoor Tools are covered by a 5-year limited warranty. All HART 40V batteries are covered by 3-year limited warranty. Hand Tools (tape measures, hammers, pliers, etc.) are covered by a limited lifetime warranty. Click on the link below for specific warranty details.
Warranty Info
Customer Support
If you have a service-related question or have issues with a tool, visit our support site, where we will be honored to assist you.
Get Support