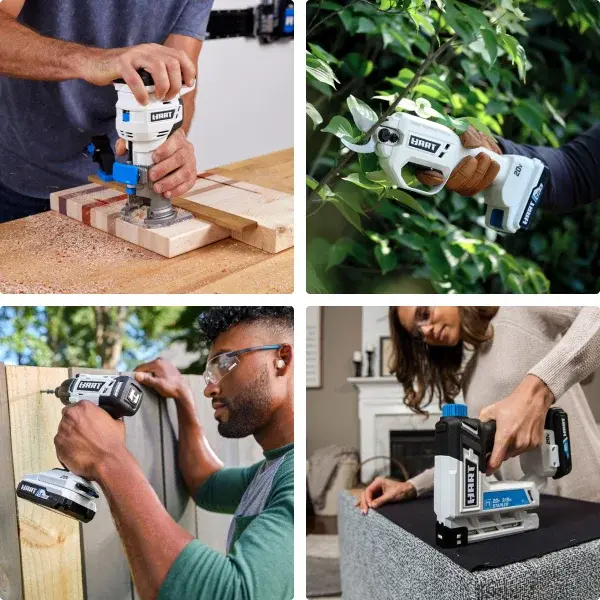 USED AND TRUSTED BY REAL PEOPLE.
Sophie
"The long runtime from the 40V battery makes it easy to trim and mow a medium sized yard."
TJCA2016
"The trimmer has enough power to get through thick weeds and the blower is great. Definitely go with the 40V it makes all the difference!"
The 40V 12" String Trimmer in this kit will make for the quickest, easiest yard work experience. Just pop in a HART 40V battery and you're on your way. No gas, all power.
Our 40V 450 CFM Blower features a turbo fan design for stronger debris removal, making it the ideal blower for hard surfaces AND yard cleanup.
Thank you for your purchase! Let us know what you think by posting a review. We always appreciate the feedback.
Warranty Information
All HART 20V Power Tool and Lawn & Garden products are covered by a 3-year limited warranty. All HART 40V Outdoor Tools are covered by a 5-year limited warranty. All HART 40V batteries are covered by 3-year limited warranty. Hand Tools (tape measures, hammers, pliers, etc.) are covered by a limited lifetime warranty. Click on the link below for specific warranty details.
Warranty Info
Customer Support
If you have a service-related question or have issues with a tool, visit our support site, where we will be honored to assist you.
Get Support