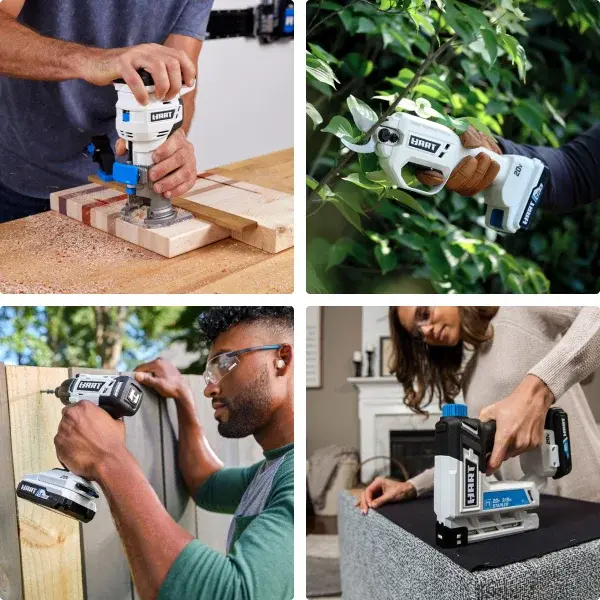 USED AND TRUSTED BY REAL PEOPLE.
Protector
"I absolutely love the throttle trigger. The more you squeeze the more power you get."
Yappy
"This blower is so powerful. All the debris and whacked weeds get blown away leaving the rocks nice and clean in just one blow"
KDKing
"I was extremely surprised by the power of this battery operated blower. You could say I was Blown Away!!! "
Thank you for your purchase! Let us know what you think by posting a review. We always appreciate the feedback.
What's in the box?
(1) 20V Turbo Fan Blower
(1) 20V 4.0Ah Lithium-Ion Battery
(1) 20V Fast Charger
(1) Blower Tube
(1) Operator's Manual
Details
Battery

20V Lithium-Ion

Air Volume

350 CFM

Air Speed

110 MPH

Weight

6.5 lbs
Warranty Information
All HART 20V Power Tool and Lawn & Garden products are covered by a 3-year limited warranty. All HART 40V Outdoor Tools are covered by a 5-year limited warranty. All HART 40V batteries are covered by 3-year limited warranty. Hand Tools (tape measures, hammers, pliers, etc.) are covered by a limited lifetime warranty. Click on the link below for specific warranty details.
Warranty Info
Customer Support
If you have a service-related question or have issues with a tool, visit our support site, where we will be honored to assist you.
Get Support